Every year, we exhibit in the NAHB's International Builder's Show and the JLC Live New England event. Each of these shows highlight the best products for builders and contractors. The Clean&Safe® booth shows why surface protection is an important part of any building or remodeling job. The right surface protection keeps your job site safe and clean, and it saves you time and money.
We just returned from the International Builder's Show in Las Vegas. Thank you to everyone who stopped by our booth in the Exhibit Hall! You shared your stories about how using the right surface protection helps your companies save on costly repairs. Also, we loved hearing how our Clean&Safe® products make your customers feel like they are getting the red carpet treatment during remodeling.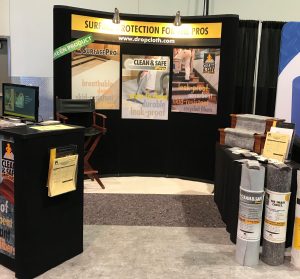 If you missed seeing us in Las Vegas, make plans to attend the JLC Live in Providence, RI. Our booth is 516, and you can find us in the Exhibit Hall March 20 and 21. Make plans to see us and get your surface protection questions answered in person. Learn why you should use surface protection on your job sites and which one of our products will work best for the job.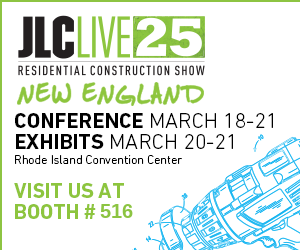 You can get a JLC Live Exhibit Hall pass on us by clicking on this special offer from us. Don't miss this opportunity.
If you can't make the trip, visit our product page to see which surface protection product works best for your job.